People should reconsider what they wear for running as the temperature drops and winter weather arrives with rain, snow, sleet, and wind.
Exercise in cold weather has so many advantages. It not only keeps the body active during the colder months, but it also does wonders for the immune system, heart health, and mood.
Even though not every day will be bad, it's likely that a variety of winter running gear would be needed to stick to the trails until the spring's warmer days.
Running in winter requires the same fundamentals as running in warmer weather, plus a few extras and the appropriate clothing to stay warm and dry.
Why Is Choosing Proper Winter Running Gear Important?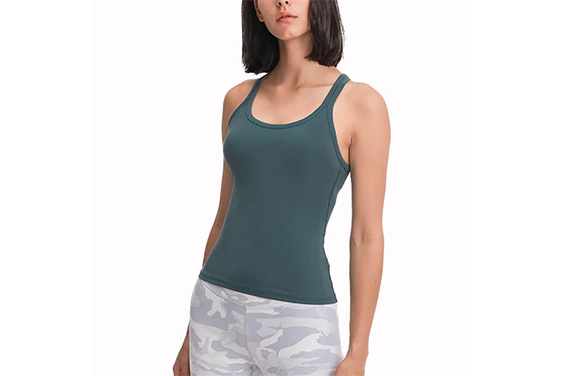 One of the most fulfilling activities might be winter running. Running is usually a great activity, especially when doing it on still, quiet snow in a cool environment.
Additionally, one can run at a leisurely pace and gradually increase their mileage for the spring and summer months because this type of running is frequently stress-free.
But it's crucial to dress appropriately if people want to fully enjoy running in the winter. Our general advice for running attire also applies to the winter, but there are a few things to keep in mind in the chilly months.
Factors That Are Related to Choosing Suitable Winter Running Clothes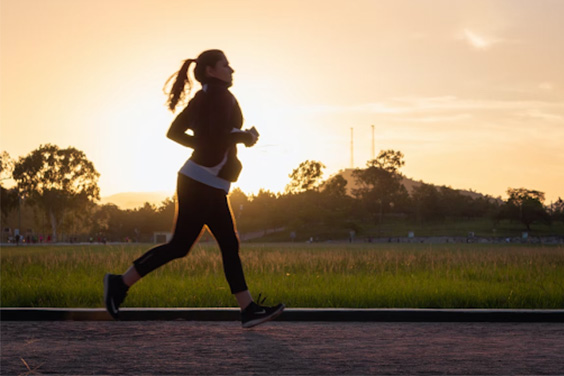 Temperature and weather conditions
You should wear layers, especially wool layers when running in cold weather.
Paul Ronto of RunRepeat advises using merino wool for the base and mid layers. It's warm, and it doesn't get smelly throughout a hard run.
It is advised to choose a weather-resistant laminate or something with a Durable Water Laminate coating for your top layer. Gore-tex should be avoided because it isn't breathable, making you perspire more and become colder. However, If you're running in the rain or snow, you should put Gore-tex on your feet.
Furthermore, to avoid becoming bone-chillingly cold after your run, be sure to warm up indoors and change right away. When you are properly dressed, running in the winter can be a really relaxing and enjoyable experience.
Layers of running clothes
In comparison to one thicker layer, several thinner ones will offer more versatility and warmth. Warm air is trapped between the skin and the fabric as well as between two tops in thinner layers.
You can take off or add layers as necessary if you start to feel hot or cold. Going outside in the winter can result in some unforeseen circumstances. It might begin to rain or snow while you are midway through a run. Alternatively, you might be cold at first and end up needing to remove a layer as she gets warmer.
For warmth and safety, it's crucial to bring extra supplies with you. For instance, it makes sense to wear a lightweight insulated or puffer jacket and a base layer with extra long sleeves.
Running Clothes Materials
You'll need a good pair of running shoes first and foremost, especially if you plan to run outside in the rain when the ground may be more hazardously slick. We advise investing in a pair of running-specific trainers because they will have the proper cushioning and traction. Additionally, mesh shoes should be avoided because they will make your feet colder in the winter.
Wear a base layer made of synthetic material if it's cold to wick moisture away from your skin and prevent your perspiration from making you chilly. To keep your core warm, put on a middle layer like a light fleece after that. If it's raining, finish with a breathable waterproof jacket.
Where to Run
Running locations are important. Choose a location that you find appropriate to become fit and healthier. In winters, it is advisable to choose a place that isn't covered in snow or needs shoveling just to pass through. Running in parks or roads specifically designated as a "walking zone" can be opted for an ideal run.
Visibility
It's especially crucial to be visible when running on roads and in dim light. The lower the reflective details are positioned on the body or garment, the better because the light from car headlights is dispersed close to the ground. Additionally, you can increase your visibility at night by wearing reflective clothing on moving body parts like your hands, feet, and calf muscles.
Additionally, in nations with right-hand traffic, it is particularly crucial to be visible on your right side. Light is a necessary resource in a place where eerie darkness rules the day. Lumen features a glow-in-the-dark print that creates a distinctively stylish dazzle, drawing inspiration from this aspect of Nordic culture.
Running Gear Ideas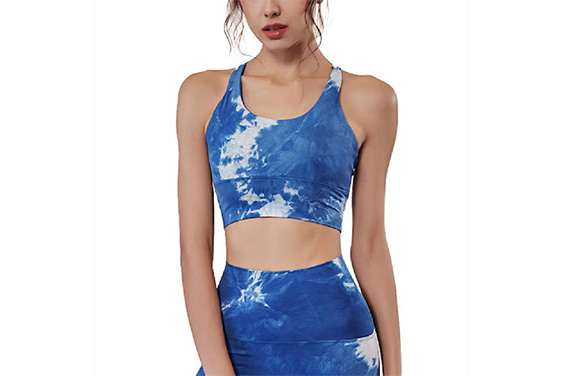 Idea No. 1
In order to keep their feet warm in the winter, most runners opt for thicker trail running socks or socks made of natural fibers like Merino. If you know the area where you will be running is going to be particularly muddy or wet, you might want to try a pair of lightweight waterproof socks. Additionally, it is best to add extra layers like jackets and hoodies to keep the runners warm.
Idea No. 2
Add a base layer of a long-sleeved shirt along with a running sweatshirt so that the runner can remove a layer of extra clothing if gets hot on the run.
Idea No. 3
One must think about what to put on the legs to enjoy winter runs. Not many layers on the lower body are needed because the legs produce a lot of heat. Typically, all one needs is to wear a pair of synthetic tights or running leggings.
Idea No. 4
You should wear running gloves in the winter because the cold hurts your hands. If you frequently experience extremely cold hands, consider wearing mittens, and make sure you have a variety of gloves to suit various temperatures. A long-sleeved shirt may also help the case of freezing hands.
Idea No. 5
It's likely that you will have to run in the dark at least once during the winter. Most people schedule their runs for right before or right after work, which usually means a run in the dark. In order to see clearly where you are going and so that other people can see you coming, a headlamp is a necessary piece of winter running equipment.
Conclusion
Running in winter has its own benefits. And till the end of this post now you must be quite insightful about the clothing in winter. Even people have today become quite knowledgeable about workout clothing and other important aspects of health and fitness. Which brands also have to go with the trends to provide their customers with what they want.

If you are a new business or planning to start one you can contact Uga, the finest running clothing manufacturer in China to order and take your business forward. With high quality and unique customization options, Uga has become one of the best activewear clothing suppliers.