Athletic gear has been one of the trendiest wear in recent years. On casual days, people now come to work wearing clothing like running trousers! Although it may come as a shock to people with more traditional tastes, athletic gear is currently a highly popular fashion choice. It is noticeable outside on the street, in gyms, and in the workplace.
Joggers and sweatpants have some significant differences, despite the fact that these two products are fairly comparable in many aspects.
Customers' demand for joggers and sweatpants is rapidly rising, so if you are heading wholesale or ODM businesses, you should understand the key differences between them for bulk orders.
What are Joggers?
Joggers were first designed to be worn for jogging, but like many athleisure trend items, the mainstream has adopted them and they are now suitable for a variety of events. Joggers are often casual sports pants that seem athletic, are light in weight, and are flexible.
Joggers have a top that is broad and a tapered bottom that tightly fits the ankle. Most joggers include either a drawstring or an elastic waistband. Elastic is also used to keep the ankles near to the body.
Pros
Some of the advantages of wearing joggers are:
They are comfortable to wear for formal and informal situations.
They have a more breathable fabric than sweatpants.
They are generally inexpensive but the cost differs from brand to brand.
Cons
Some of the disadvantages of wearing joggers are:
Joggers do not retain warmth.
They aren't suitable for all types of events.
What Are Sweatpants?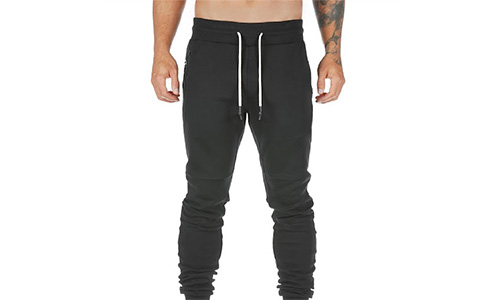 Sweatpants are generally thick and warm in nature. The fabric, which is often made of 100 percent cotton, is sweatpants' finest feature. They are best used when it is cold outside because working out in the winter might make the runner perspire more. Sweatpants assist the wearer to warm up the body faster by trapping heat.
Pros
Some of the advantages of wearing sweatpants include:
These functional pants keep the wearer warm.
They are comfortable to wear and have breathable fabric.
They serve are stylish pants as well as comfy pajamas.
Cons
Sweatpants tend to wear out quickly.
Sweatpants are not suitable for formal settings because they don't look professional
The Commonality Between Joggers and Sweatpants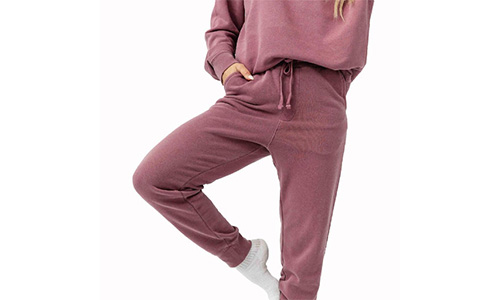 Even though joggers and sweatpants are different in various aspects, they have many similarities.
Both sweatpants and joggers are designed to be worn for athletic activities. Owing to their breathability and capacity to keep the body cool and comfortable, joggers—hence their name—were first intended to be worn when running and jogging.
Although they can be worn when jogging and running, sweatpants might not keep the wearer as cool. Due to their warmth, it is preferable to use them for running throughout the winter.
Most joggers and sweatpants are comprised of a cotton and polyester combination, so they require very little upkeep and are simple to maintain. There is no need to worry about any particular cleaning instructions because they can be dried in the dryer and cleaned in the washing machine.
Another thing that joggers and sweatpants have in common is the material they are composed of. Standard materials for joggers and sweatpants include cotton, polyester, or a combination of the two. However, the proportion of cotton and polyester varies according to the style.
Key Differences Between Joggers and Sweatpants
Joggers and sweatpants are both distinctive and unique in their own way. Here we'll break down the comparisons between the two.
Color range
Sweatpants typically have elasticized hems and waistbands and are available in plain grey or solid colors with white flecks, but they are also widely available in black or navy. However, joggers come in a greater variety of colors and are adorned with aesthetic elements like athletic side stripes and logos.
Material
The material is one of the key differences between a traditional pair of joggers and sweatpants. Joggers were made for jogging and other sporting activities, as the name implies. Because of this, joggers' fabric is often light, elastic, and breathable, allowing to exercise without compromising mobility. They are partially made of synthetic materials.
Conversely, sweatpants are created using a heavier, thicker, and often non-synthetic fabric that keeps the body warm in a comfortable and informal way. Therefore, premium sweatpants made of cotton are perfect for cooler climates.
Size and design
Joggers are made to keep the legs of the wearer cool while jogging, while sweatpants are made to make the wearer sweat and stay warm. Sweatpants are loose and in no way taper down the leg. No matter the material, joggers are typically tapered and have a more fitted, appealing appearance.
Fabric/cloth
First, as was already noted, joggers and sweatpants typically have different fabrics.
Typically, sweatpants are made of a comfortable, thick sort of cotton that is great for keeping warm in the winter.
Conversely, joggers may be found in almost any fabric imaginable, including cotton-poly mixes, twill, silk, satin, and even jeans. The more breathable fabrics used in athletic joggers allow the wearer's legs to perspire while they exercise.
Breathability
The breathability of materials helps the air to circulate freely and keeps the pants sweat-free. It's crucial to remember that the breathability of these two types of pants differs significantly if they are used for athletic activities or exercise. The type of cloth they are made of largely determines how breathable they are.
Joggers will effectively circulate air when you run or work out, keeping you cool without perspiring because they are more breathable.
Moisture-wicking
Joggers and sweatpants can both drain away moisture, which is ideal for apparel worn for sports activities. Owing to their breathability, joggers are frequently moisture-wicking. Sweatpants, however, must also include some moisture-wicking qualities because they cause perspiration.
The specific type of materials used to produce joggers and sweatpants determines how moisture-wicking they are.
Cost
Athletic-specific joggers and sweatpants are rather inexpensive. Both sweatpants and joggers can be relatively affordable because they are made of cotton and polyester, both of which is are inexpensive.
The price varies by brand because some charge more than others for their clothing. However, some joggers could be more expensive since they might not be composed entirely of cotton and polyester because they are more fashionable.
How to Choose Joggers?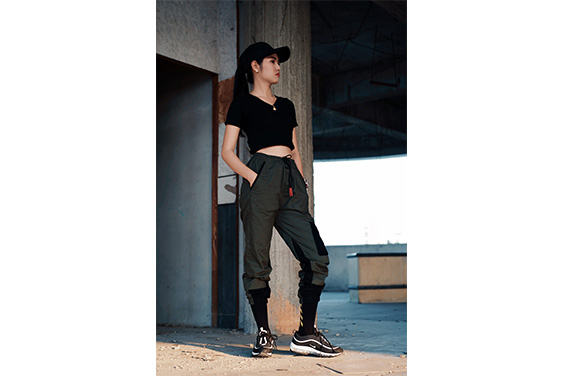 Joggers are different from sweatpants in that they are primarily worn for sports activities. They are viewed as the lighter and more comfortable sports clothing alternative when compared to sweatpants. Pick the pair of joggers that make you feel most at ease moving around.
The joggers should fit snugly around your ankle and should taper smoothly at the foot. Your joggers are too big if the bottom doesn't fit snugly on the body and lower thigh. Joggers should have a slender fit that accentuates the contour of the body, but they shouldn't be too tight to give the impression that they are "skinny".
What to Look for When Choosing Sweatpants?
You can make an informed choice once you are familiar with the distinctions between sweatpants vs joggers and have chosen between the two. When selecting a stylish pair of sweatpants, there are a few things to bear in mind.
Sweatpants can now be seen as a fashion statement thanks to the growth of athleisure. Choose stylish sweatpants with attractive graphic prints if you intend to wear them outside of your gym or sporting environment. The key difference between sweatpants and joggers, as we saw with joggers vs sweatpants, is that sweatpants can be worn for both leisure and sports or active use.
In any event, it is preferable to select a pair of sweatpants that are made entirely of cotton. It is strong and breathable because of the cotton. Sweatpants' weight should be taken into account while deciding between joggers and them.
Colder weather is better suited for heavy sweatpants, which typically refer to the thicker fabric. If you reside in a typically cold area, they will provide a lot of value. It might be smarter to get a pair that is light and more breathable if you intend to use them as activewear and you reside in a humid or tropical area.
Joggers Outfit Matching Tips
There are countless outfit combinations you can put together with joggers because there are so many distinct types available. Naturally, where you wear your joggers and the sort of pants you buy have a big impact on how you dress them. The following are simple methods to wear joggers:
For women
Street Style
To maintain a relaxed and comfortable appearance, wear a sweatshirt with joggers. In order to avoid having a sloppy overall look, the sweatshirt should ideally be a contrasting color to the joggers and look more fitting. Wear boots or chic sneakers to maintain a street-ready appearance.
Joggers and a casual t-shirt are a comfortable weekend outfit, but it's crucial to ensure your shirt fits properly and isn't big. You can stay street-ready by donning joggers with a trimmer fit.
Denim Look
Wear a denim jacket with your joggers if you want to boost your style ante. Although denim jackets are casual, they provide style and structure to your clothing. The contrast in material also makes your outfit more interesting.
For men
Formal look
Think a blazer and joggers are inappropriate together? Think again. Wear joggers to your business meeting and a less structured, casually colored blazer that is made of a dark or basic color. Instead of wearing a formal shirt, wear a knit t-shirt or casual button-up beneath the jacket. Our men's sports pants factory offers several designs and colors for bulk orders.
Country Club Look
Want to appear country club cool while maintaining a relaxed and comfortable attitude? Put on a polo shirt and some joggers. If you want to seem more well-dressed, the trick is to choose joggers made of a heavier fabric; otherwise, stick with lighter and softer models.
Sweatpants Outfit Matching Tips
For all of your winter activewear requirements, a decent pair of thick sweatpants is all you need. They offer nearly the same degree of accessibility and movement as joggers and are equally as comfortable. During the winter, they go excellent with your workout hoodies and sweaters.
For women
Put on a stylish jacket
Put on a stylish jacket to go with them. You can add a stylish jacket to complete the athleisure style while doing this. You'll stay toasty, fashionable, and current with it.
Add sneakers to the mix
If you intend to wear women's sweatpants as a casual dress and not for workouts, replace the sports shoes with heels. Sneakers and sports shoes are fantastic for training. It not only enhances your height and appearance, but it also gives you a really fashionable appearance.
For men
Casual Look
Keep it basic with your outfit this winter. A compression t-shirt looks terrific with a quality pair of men's sweatpants. You only need to put on a hoodie or down jacket during the winter to be ready to go.
Stylish Look
Choose simple hues and solid t-shirts to go with your sweatpants. You have the option of using color blocking. It looks great when solid-colored sweatpants are worn with a t-shirt with a straightforward, understated graphic print.
Conclusion
Finding really excellent styles and great quality joggers and sweatpants for your wholesale business can be difficult because there are so many options available. The best styles and the highest quality are what we take great satisfaction in offering you at UGA. Check out our fantastic assortment of women's joggers wholesale pants and stylish comfy clothes.