Even though going to the gym isn't supposed to be a fashion show, it's still important to look the best. Furthermore, looking good makes people feel good. Wearing comfortable clothing that makes people feel good and allows them to move freely will make them feel better about their workouts and possibly even keep them motivated.
If you want to help these people well, this feature will answer any questions you might have about what people need to bring to the gym and what to wear to the gym. This will serve as a refresher and provide you with some tips to help your customers feel more at ease while doing so and purchasing the best.
Comfy Gym Tops
Sports Bras
There is a bewildering variety of sports bras available, each with features that appear to be appropriate for a variety of bust sizes and sports. While selecting a sports bra can be difficult, doing so is crucial to enjoying workouts with comfort and style.
To provide support and limit excessive movement, a good sports bra is required. To help sweat evaporate and keep odor at bay, the bra should be made of a mix of cotton and "breathable" material like Lycra mesh. The best bra is one that gives the most support and is the most comfortable.
Shirts
The fabric is the most important factor to take into account whether people choose a tank, short sleeve shirt, or even a long-sleeved top. The wearer can stay dry and odor-free by wearing clothing made of moisture-wicking fabric, which draws sweat away from the skin
Long sleeve shirts for the gym are loved by most people. They look nice as well goes well for moderate seasons. You definitely need to stock them up for your customers and increase your sales.
Gym Hoodies
A hoodie is definitely a great option to wear to the gym and people like them the most. These are a must-have in your store as most customers would definitely want to have one for their workout.
Sweat can be produced by your body when you're wearing a hoodie or sweater. Wearing a hoodie made of a warmer material can help get the sweat on because it offers a terrific way to eliminate toxins and purify the body. The heart rate and blood circulation speed up in an effort to lower the body temperature as a result of the fabric's insulating effects on the body.
Tank Tops
A sports tank top is a necessity for the gym bag. It can be worn for daily training sessions, whether it is loose or close-fitting, and it has grown to be a reliable ally when things get heated. Tank tops and gyms seem to be a great pairing, much like cheese and wine. We frequently see images of toned men wearing awesome tanks and lifting weights and your customers would love it too.
The sport tank top's material must be breathable to feel as comfortable as possible and stay dry during the entire workout because the fabric quickly absorbs and wicks away sweat. This prevents the uncomfortable cold or damp sensation.
Gym Jackets
Sports jackets got their name since they were first used for sporting activities like hunting. However, fashion trends evolved over time, and sports jackets are now not just reserved for hunting.
It always seems to be the case that once people have mastered the standard singlet and short combo, you'll need to cover it all up for the autumn and winter months. However, with more fashionable options on the market, the activewear jacket is becoming increasingly popular.
Choosing a sports jacket in a light fabric for the spring and summer months and a heavier fabric for the winter is a solid general rule of thumb.
Workout Bottoms for Your Best Performance
Leggings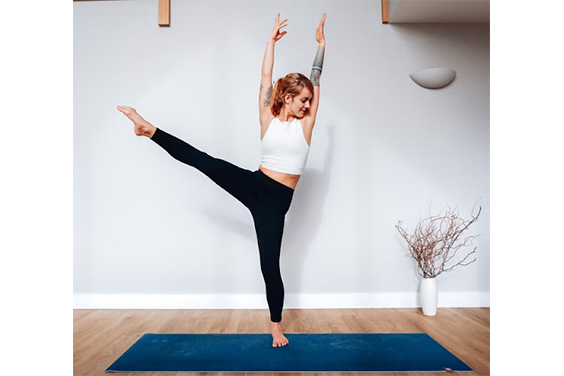 Leggings with a sporty appearance or just a sporty vibe are suited for intense workouts in the gym. The legging's stylish appearance ups the style factor, and its moisture-wicking material strongly resembles high-quality training leggings. Now that the sweat will be absorbed as much as possible, any strenuous activity can be a drying experience.
Leggings are although a less preferred choice of gym wear bottoms among people as leggings are usually not made for heavy wear and tear. However, they are very comfortable and look stylish.
Shorts
A good pair of workout shorts is a versatile choice in general. When it comes to shorts, we try to avoid jersey fabrics because they not only show perspiration stains but also tend to be unflattering.
Gym fashion trends, of course, appear to be all over the internet right now, men's harem pants are all the rage. But everybody doesn't have to follow them in fact, if they want to look good while working out, we recommend avoiding them. The key to choosing gym bottoms is to keep it simple.
Joggers
For the gym, many men prefer the convenience of a pair of joggers, which is perfectly acceptable. Choose a pair that isn't too big or too light, as these aren't very flattering. Also, don't wear old jogging pants from home. Invest in a high-quality pair of workout tracks that are both comfortable and stylish, and make sure they are a good fit.
Socks
Don't make the dreaded mistake of wearing dress socks with running shoes when choosing socks for the gym. Choose white or grey socks that are breathable and comfortable to train in. Socks made of acrylic or an acrylic blend are recommended. This material does not retain moisture as well as cotton or wool, which can cause blisters and other foot issues.
In the last few years, sports socks have come a long way and become quite prevalent. Whereas the chunky white tube sock used to be the ultimate sporty statement, current fashion dictates a shift to more streamlined, thinner alternatives.
Suitable Workout Shoes
It's crucial to try on several pairs of shoes before settling on one that feels just right. While in the store ask your customers, walk around, and jump up and down to get a feel for the shoe. It's also important to wear socks that would be worn while exercising to get the best fit. Additionally, help that the shoe your customers select is appropriate for the activity they intend to engage in.
For runs, the right running shoe should provide stability, motion control, and cushioning. They may require a different arch size depending on the shape of your foot. To find the best fit, you can assign a salesperson who specializes in running shoes.
Other Accessories
What about those accessories now that you've got your bottoms, top, footwear, and socks ready for the gym?
After a sweaty workout, a towel is a must-have for the gym, not only for yourself but also to wipe down gym equipment for other users.
Keep it simple with a backpack, duffle bag, or holdall to hold everything that is needed.
During your workout, a smartphone armband keeps the phone from falling out of the pocket and allows one to listen to podcasts or music.
Wear slippers in the shower to keep your feet clean and avoid any dirt.
It's important to remain hydrated all through the day, particularly during and after workouts.
When lifting weights, wear gloves to keep hands soft and free of calluses.
After gaining experience, one may want to begin timing the rest periods between sets. This will ensure that the individuals are not resting for too long or taking too short breaks, depending on the objectives.
In the case of long hair, a bandana can be worn on your head to keep the hair out of the face while working out. Alternatively, a more traditional headband can be used. A beanie can also be worn to keep warm in colder weather.
Conclusion
The decision to exercise is always the right one, regardless of whether it was motivated by other factors or was made just to improve the quality of life. The appropriate gym attire is essential, and the outfit is the most important piece of that gear for confidence. There are a plethora of things to take care of while dealing with gym wear. And this makes it a perfect business opportunity considering the reach.
For your wholesale business, get trendy clothing from the leading gym wear manufacturer and boost your sales by providing something for every target market.