Breast tissue may or may not be affected by the movement and get affected by most sports and physical activities. Every action and its resulting motion are unique. Low-impact exercises like yoga would be an example of a moderate-intensity workout, whereas high-impact exercises like jogging and high-intensity interval training would be the opposite.
Investing time and energy into finding the ideal sports bra is crucial to achieving athletic goals and focusing solely on the chosen activity. When running or jumping, the breasts will flutter in an unusual pattern that resembles a figure eight, moving up and down by as much as eight inches. There is a lot of stress on the ligaments in the breasts when doing this. Here's when a sports bra designed for intense activity comes in handy, which one can buy from a fitness wholesale apparel brand for a reasonable price.
What Are High-Impact Sports Bras and Their Types?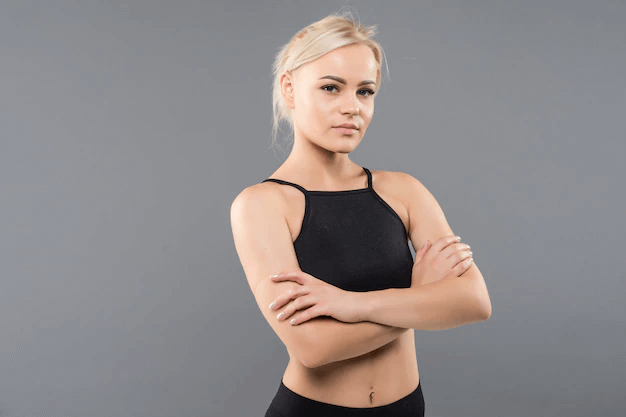 From the time Lisa Lindahl stitched together two jock straps in 1977 to create the first sports bra, the women's workout sets wholesale industry has come a long way. Jumping rope, sprinting, and high-intensity interval training are all examples of high-impact activities that call for a high-impact sports bra. While running, the breasts move in a figure-eight pattern, so a good sports bra must accommodate movement in all eight directions. The larger straps and reinforced elastic bands of these bras will keep everything in place, even when on the go.
Features like thick, cushioned straps that are adjustable and convertible are sometimes included in high-support sports bras. In addition, a high neckline is used in several variations to contain any potential messes and keep everything where it belongs. Ideally, these bras would be constructed from sturdier fabrics that provide support without being too bulky, as well as a soft, breathable, moisture-wicking fabric that helps prevent chafing.
It is essential to prioritize a sports bra with adequate support while selecting one. However, the method of assistance sought may be determined largely by individual choice. Although underwire cups are popular among runners, others find that they provide too much support and opt instead for non-wired options. Perhaps a tighter fit is for a more secure sensation when jogging. Finding a bra style that works with the cup size is essential.
Underwire Cups
Some athletic bras, like regular bras, include wired cups for further support. For the best results in eliminating bounce, seek them out in very high-impact bras sized DD and above. Some runners feel that underwire models do not provide as much freedom of movement as wireless ones.
Molded Cups
A molded-cup sports bra is a great option for runners who prefer not to use underwire. Molded cups are more adaptable than wired ones and frequently have removable modesty pads, although they can't compare to the latter in terms of support. Bras with molded cups are fantastic because they help divide the breasts and eliminate that awful look.
Compression
The most basic form of support a bra can provide is a gentle squeeze. Although some runners prefer a snug, locked-in, and bounce-free fit, others object to what they perceive to be overly constrictive. It's an individual's choice when "jiggle-free" becomes "constricting," but in general, a higher compression level indicates better support, meaning the bra relies less on other elements like underwire or molded cups.
One of the features of modern bra technology that helps to control bounce is the encapsulation of the bust. Many styles will include adjustable bottom bust bands with hook-and-eye back clasps, just like a regular bra. The shoulder straps should be able to do the same thing.
Benefits Of Wearing High-impact Sports Bras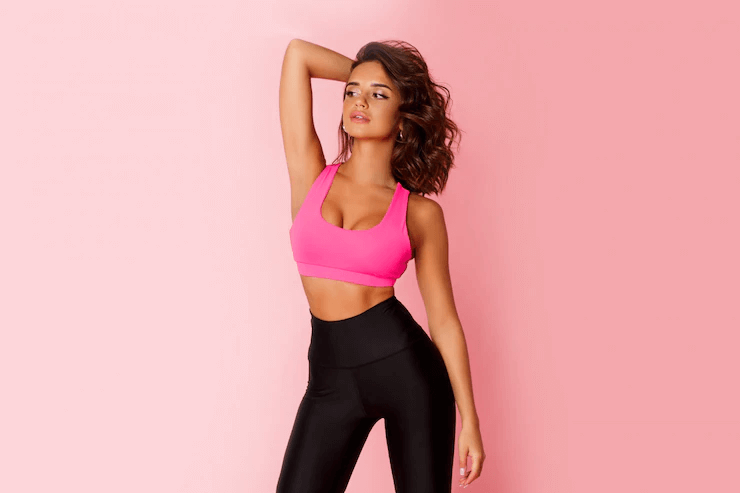 Any physical activity in which both feet leave the ground at the same moment is considered a high-impact activity. Jumping exercises include jogging, burpees, and pretty much everything else. Weight loss, body fat reduction, and improved fitness levels are all possible benefits. There's even some evidence that shows it could boost women's bone density.
Wearing a high-impact sports bra during high-impact activities like running, HIIT, and other sports helps alleviate discomfort and soreness. If you need to acquire cheap sports bras in bulk, feel free to reach out to a reliable sports clothing brand.
Having a sports bra made specifically for the workout is essential for ladies who participate in a wide variety of physically demanding activities. In this case, a conventional one won't do. The level of support received from a sports bra depends heavily on factors, including how well it fits, what it's made of, and how it's constructed.
This type of sports bra is suitable for athletes and sports people to prevent sagginess and breast pain. Underwire (also called an encapsulation sports bra), padded cups, and larger shoulder straps are all standard features of a high-impact sports bra. The cups are usually sharply delineated, such that they cup and support each breast separately. Compared to a low-impact sports bra, this one will feel heavier and have a firmer, denser fabric. A higher neckline and boning at the side seams could provide this further protection.
High-impact sports bras are great for larger-cupped women to maintain the shape of their breasts and regulate proper blood circulation. However, the support they offer is useful for women of all cup sizes, especially when training hard.
Sports bras evenly distribute breast tissue thanks to their wide underbust band and wider straps. Additionally, they are often free of delicate fabrics and have robust ribbing, making them flexible. Additionally, we think they would be perfect for any party where dancing is involved.
All these benefits show that a sports bra business is beneficial. If you are inclined to start a business, it's best to check out the OEM/ODM and bulk services offered by reliable manufacturers like Uga.
Things To Consider Before Buying High-Impact Sports Bras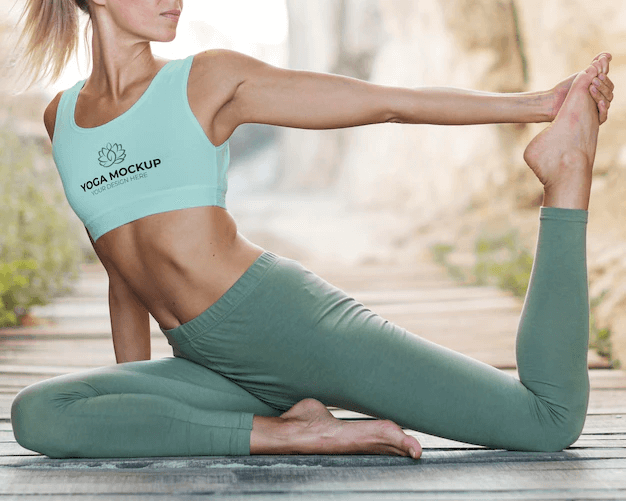 The truth is that there is no "one style fits all" when it comes to sports bras. Because different exercises place different amounts of strain on the ligaments and connective tissue around the breasts, finding the right one is ultimately dependent on the type of activity being performed.
When looking for sports bras for large breasts, select one that reduces bounce to avoid embarrassment and potential harm (the latter of which can cause sagging) during the cardio dance session. When getting wholesale women's jogger bras, there are a lot of things to consider before reaching out for the perfect model. Start by trying it on for size. Also, below listed are a few important characteristics to keep an eye out for.
Support
It is advised to wear sports bras to avoid seeming deflated at a young age. These are made to provide stability and support while assisting in maintaining the form of the breasts while working out. Different types of support structures, including hooks and elastics in conventional bras, frequently interfere with healthy blood circulation. This is one of the reasons why even medical professionals and experts advise using a sports bra instead of a standard bra for added support.
Although combination and encapsulation bras are the most supportive, we've included a few compression styles to accommodate a wide range of bust sizes and preferences.
Closure
Consider both pullovers and traditional bras with closures like clasps and zippers because everyone has their own preferences in this area. Clasps and zippers make it simpler to put on and take off a sports bra, and the resulting adjustability and personalized fit improve both comfort and support.
Adjustability and Strap Variety
There is a wide range of strap types (X-straps, H-straps, convertible). Strap selection is likewise subjective. However, the sports bra for large busts may benefit from a bra with adjustable straps.
Activity
Whether it be a sprint exercise on the track or lifting heavy weights as part of the CrossFit routine, the sort of activity will determine the bra that's most comfortable and effective for an individual. Additionally, different bras are suitable for different sports. For example, non-wired sports bras are best for running and wired bras are best for sports like tennis, squash, and basketball.
How To Test A High-impact Sports Bra?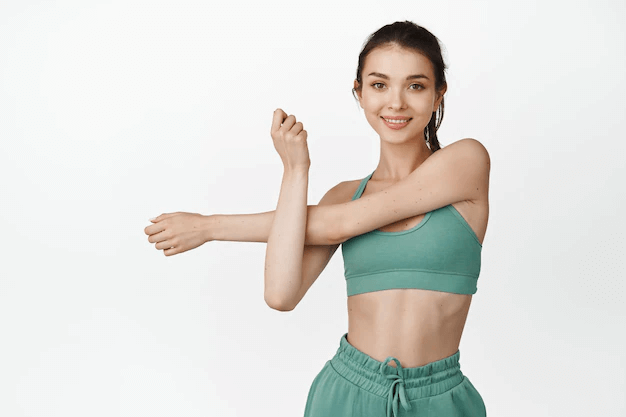 First, use the sports bra (learn: Sports Bras Washing and Caring Guide) fit guide to make sure of the perfect size sports bra and to get the right amount of support and comfort. It is recommended that women with higher cup sizes wear a high-impact sports bra while exercising. It's crucial to pick a high-support sports bra that is also comfortable because different models provide different levels of support. The impact level that a given sports bra can withstand is typically shown on the product label.
To make sure there is an appropriate size of the sports bra for the workout set, there are a few design details to keep in mind. Make sure to find the right sports bra for the activity, as some people may not benefit from the same amount of support as others, like Zumba instructors, when they're working out.
The band of the sports bra should encircle the rib cage securely, but not so tightly that the skin is pushed out. Nothing should be able to move about or come loose. The shoulder straps should be comfortable and not slip or hurt.
The right way to check the appropriate size is by fitting two fingers under them. If the cups are properly sized, the breasts will sit flush within them without any room to move around. There should be no sagging at the sides or the top, and the cloth shouldn't be wrinkled.
It's important to evaluate each high-impact sports bra based on these criteria: comfort, design, quality, and performance.
Conclusion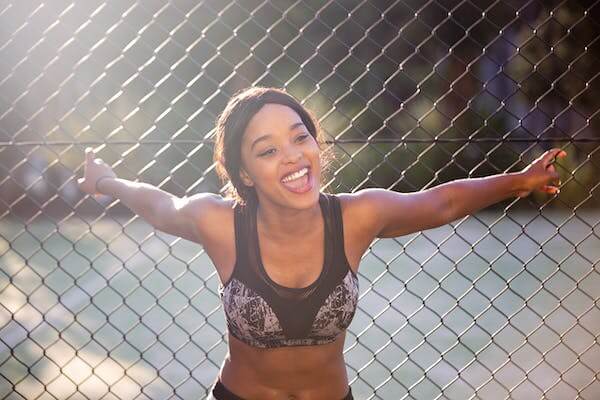 Proper backing is required to accomplish the fitness objectives, whether running, working out at the gym, or spinning. Sports like golf and tennis need bras that allow for a full range of motion and allow the best performance. Be sure of the size or sport, a good sports bra will keep an individual stable. The activity they engage in and the size of the chest determine which type of sports bra is best for them.
You can contact Uga for bulk orders if you want to provide a variety of high-quality sports bras to your customers.