Introduction: Embrace Style and Comfort with Leggings and Shirts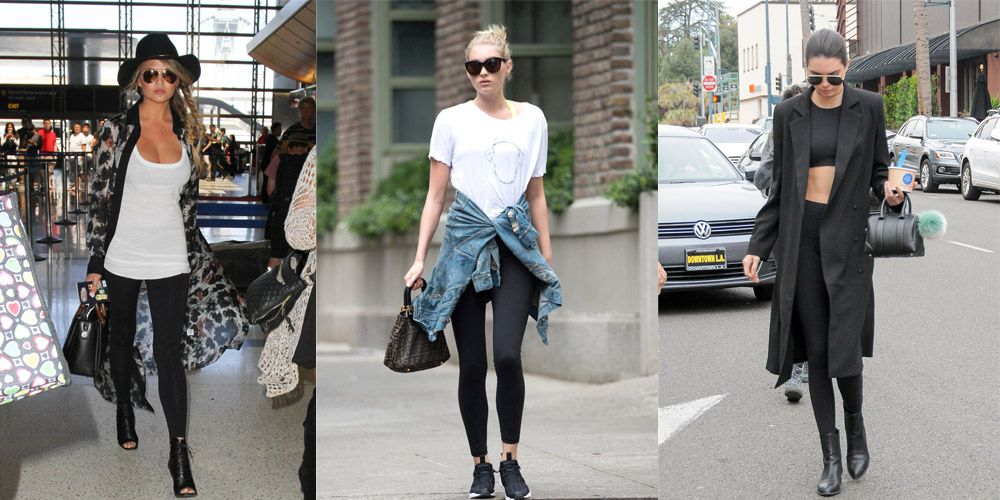 Say goodbye to the days when leggings were just workout gear or something to wear while running errands. Today, the right combination of leggings and shirts can offer unparalleled comfort and versatility. From cozy weekends to chic date night looks, leggings are an essential part of the modern wardrobe. In this ultimate guide, discover the 10 best shirts to wear with leggings, including outfit ideas, styling tips, and advice on pairing skirts, dresses, and jackets.
Why Leggings Are the Perfect Wardrobe Staple
One simple reason for leggings'(learn: Why Do My Leggings Fall Down? Reasons and Solutions) popularity is their comfort – no other garment can provide the same level of comfort and mobility. After all, who wouldn't want to feel like they're wearing pajamas but still look fashionable? Plus, leggings can be dressed up or down, making them a perfect option for casual days, a night out, or even a business casual environment. Another major perk: they're flattering on any body type and suitable for people of all ages.
Key Factors to Consider When Choosing Shirts for Leggings Pairing
When choosing the best shirts to wear with leggings, consider the following factors:
Length: The shirt or top should be long enough to provide coverage for your assets, especially if you're wearing leggings as pants.
Texture: Contrast the smooth appearance of leggings by opting for textured shirts, like a cozy knit sweater or a flowy blouse.
Palette: Solid colors, especially darker hues like black, navy, and charcoal, can create a slimming effect. You can also choose shirts with patterns or prints, but keep in mind how they'll pair with your leggings.
Occasion: Determine the vibe you're going for and select shirts that work for your specific event or situation, be it a casual hangout or a dressier occasion.
LOOK 1: The Classic Pairing: Long T-Shirts and Leggings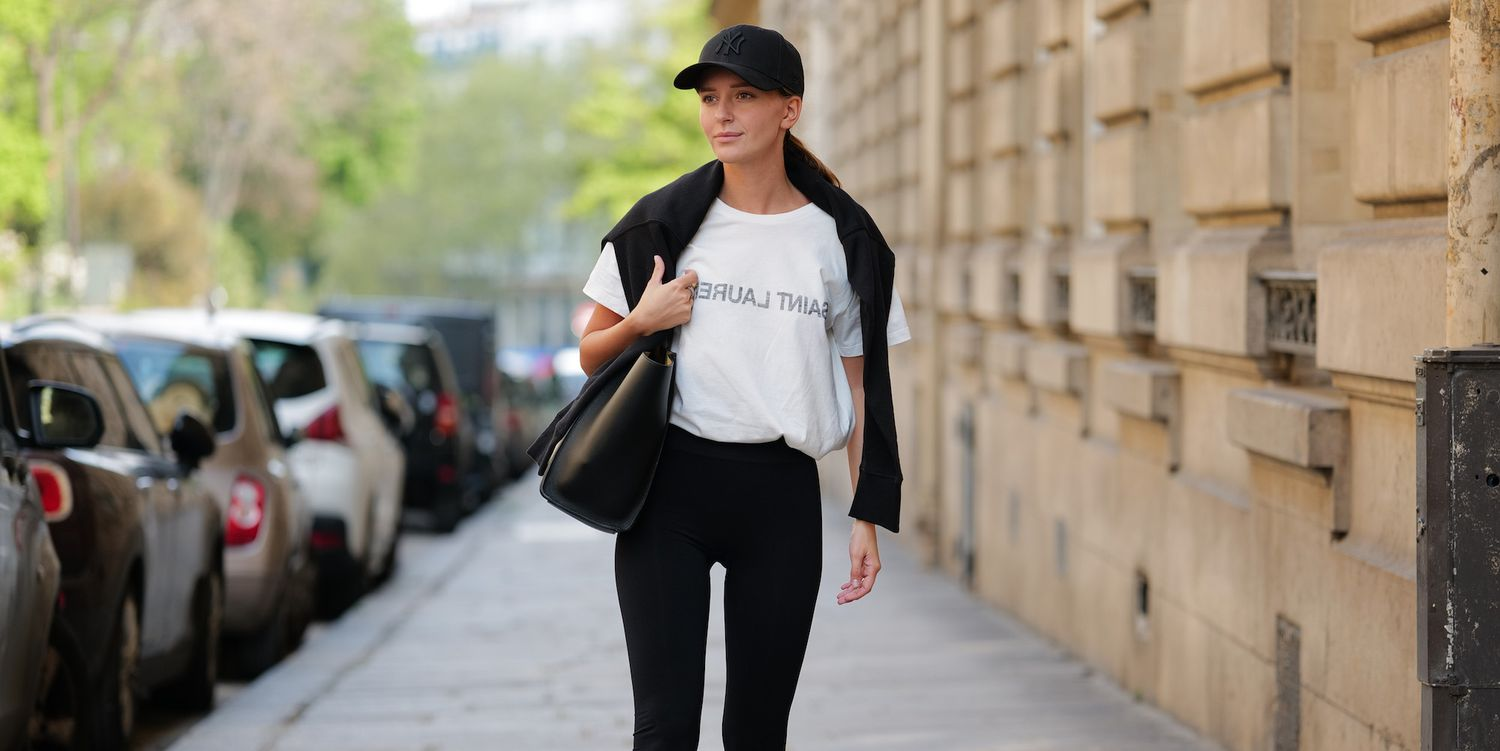 A long t-shirt paired with leggings is a comfortable and classic look suitable for everyday wear or workout sessions. For a casual look, opt for an oversized t-shirt or graphic tee with a fun print. To dress up the outfit, layer a long cardigan or lightweight blazer for a cute outfit that can easily transition from day to night. Finish the look with sandals or sneakers, depending on the weather and desired level of formality.
LOOK 2: Effortless Style: Oversized Shirts for a Chic Leggings Look
Oversized shirts offer a great option for leggings wearers seeking comfort (learn: 10 Comfortable and Stylish Tips for Tucking Shirt into Leggings) without compromising style. Whether it's a boyfriend shirt, oversized blouse, or a chunky turtleneck, these loose tops provide a stylish contrast to tighter leggings. Add accessories, like a long necklace or scarf, to complete the outfit. And don't forget your footwear – ankle boots, sneakers, or even high heels can work well with this outfit combination.
LOOK 3: Denim Love: Styling Leggings with Jean Jackets
When it comes to pairing denim with leggings, a denim jacket can make a real statement. It's a great option for cooler weather and can provide a trendy, casual look. Pair it with a solid color t-shirt or a tunic underneath for the best effect. Complete the outfit with a pair of white sneakers or black boots, and you're ready to rock the streets!
LOOK 4: Cozy and Chic: Sweaters that Pair Perfectly with Leggings
On chilly days, there's nothing cozier than pairing your favorite leggings with a long sweater or cardigan. Whether it's a chunky knit, a turtleneck, or a sweater dress, the options are endless. Not only does the outfit provide warmth and comfort, but it also looks incredibly chic. For a classic look, try pairing black leggings with a white or cream-colored sweater. Brown boots or booties would complete the outfit nicely.
LOOK 5: Sophisticated Appeal: Button-Up Shirts and Leggings Ensemble
For a more formal legging outfit, consider pairing them with a button-up blouse or shirt. The collar and buttons add a touch of sophistication that balances out the casual feel of leggings. A tie waist blouse can add definition to your silhouette and make for a stylish top. Add a pair of sleek ankle boots and a statement necklace for a business casual outfit that's perfect for the office or a lunch meeting.
LOOK 6: Flaunt Your Midriff: Crop Tops and Leggings Styling Tips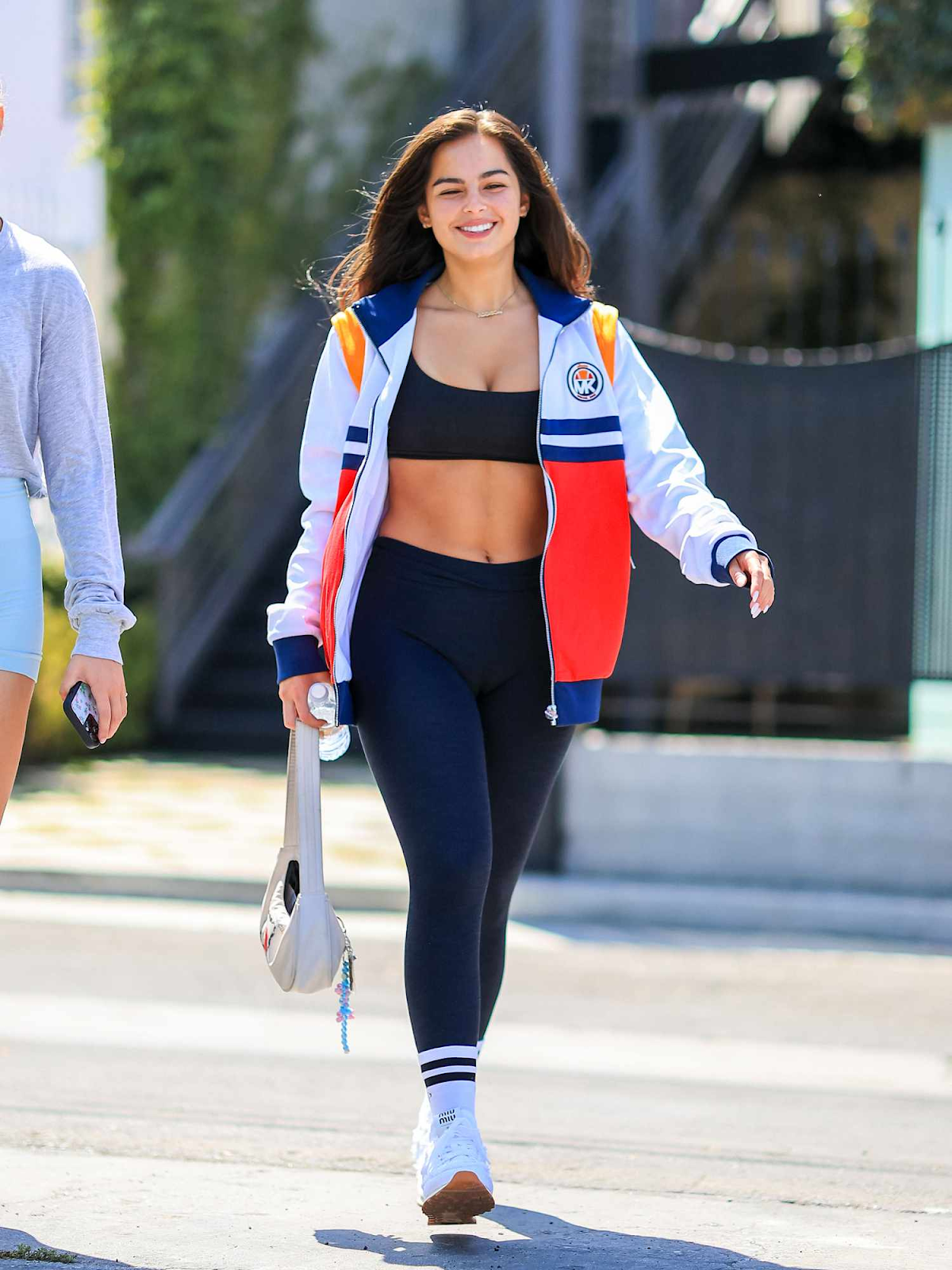 For those warmer days or when you're feeling a bit daring, a crop top and leggings can make a stunning pair. Choose a high-waisted pair of leggings for the best look. It's a chic look that works for a casual date night or hanging out with friends. To add a touch of sophistication, throw on a long cardigan or blazer. Finish the look with a pair of chic sandals or sneakers.
Putting It All Together: Outfit Inspiration and Combinations
By now, you should have plenty of ideas for what tops to wear with leggings. Remember, it's all about finding a balance between comfort and style. For a casual outfit, pair your leggings with oversized shirts, tunics, or long sweaters. For a dressier look, try pairing them with a stylish top and a blazer. For a trendy legging outfit, try a crop top or a shirt with a unique neckline. The possibilities are endless!
Additional Tips for Styling Shirts with Leggings
To get the most out of your leggings, keep these additional tips in mind:
If you're wearing leggings as pants, be sure they're opaque and good quality. Avoid any see-through faux pas!
The right underwear can make or break your outfit. Choose seamless styles to avoid visible panty lines.
Choose shoes that complement your outfit. Sneakers are great for a casual look, while heels can dress up your leggings.
What is the best shirt to wear with leggings?
The best shirt to wear with leggings is a tunic or an oversized top that covers your bottom. This creates a balanced and flattering look, while also providing comfort and coverage. Pairing leggings with a long cardigan or a flowy blouse can also create a stylish and versatile outfit.
Conclusion: Unleash Your Fashion Creativity with Leggings and Shirts
There you have it – your ultimate guide to finding the best shirts to wear with leggings. With so many options, you're sure to find the perfect match for your leggings. Whether it's a long shirt, an oversized sweatshirt, or a crop top, remember to have fun and express your personal style. And don't forget the accessories – they're the icing on the cake for any outfit!